THE GOLD STAR MOTHER

I'll Never Forget That Painfull Day When A Piece Of My Heart Was Torn Away

My World Was Changed
By A Knock At The Door
A Goldstar Mother Forevermore

If My Child Could Say Just One More Thing
I' m Sure It Would Be,
"Mom Let Your Heart Sing.

I Served My Country,
And I Served With Pride.
I'm Now Here With God,
And We're By Your Side."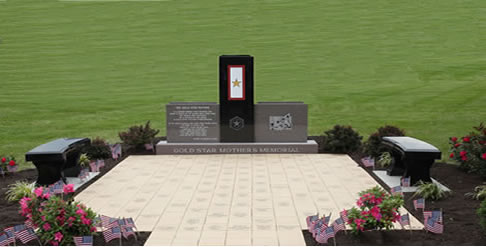 Gold Star Mothers Memorial
Deditcated
May 8, 2010

Union Township
Veterans Memorial Park
Glen-Este Withamsville Rd.
and Clough Pike